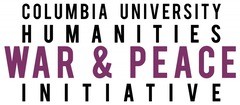 The Humanities War and Peace Initiative (HWPI) fosters the study of war and peace from the perspective of scholars in the Humanities, in conversation with colleagues from around Columbia and the world.  Generously supported by President Bollinger, this initiative aims to encourage creative thinking about the critical topic of war, with an ultimate goal of perpetuating a more peaceful world.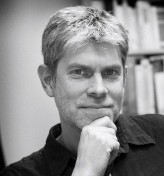 Bruno Bosteels is Professor in the Department of Latin American and Iberian Cultures, and the Acting Dean of Humanities.

The Climate Humanities initiative was begun in fall 2020 with an initial goal to aid the development of the Columbia Climate School, developing a number of principles and rubrics to share with the CCS's founding committees, participating in the CCS's early discussions, and offering suggestions for hiring priorities. Discovering that Climate Humanities is an area of great vitality at Columbia and one in which there is tremendous faculty and student interest, the Division of Humanities has moved toward a more full-blown initiative.
As an organizing concept, Climate Humanities is broad and encompassing: any work in which the climate crisis is addressed in and through the humanistic disciplines, or any partnership that brings together climate science with our areas of study, is warmly included under our rubric. Up to now, our meetings have included faculty from Natural Sciences, Social Sciences, Arts, and Humanities in the A&S, and from a range of schools at Columbia beyond A&S.
Hosted by the Division of Humanities in the Arts and Sciences and co-sponsored by The Society of Fellows and Heyman Center for the Humanities, the New Humanities Faculty Salons are an opportunity to meet the new faculty members joining Columbia each academic year.  
The event originally scheduled for Wednesday, November 3 will be RESCHEDULED.  We will announce a new date as soon as possible.
More information and the full year's schedule is here.