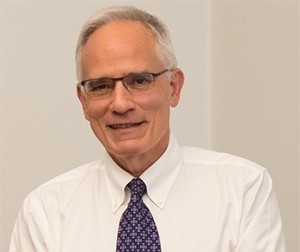 Carlos J. Alonso
Dean, Graduate School of Arts and Sciences
Carlos J. Alonso is the Dean of the Graduate School of Arts and Sciences and Morris A. and Alma Schapiro Professor in the Humanities in the Department of Latin American and Iberian Cultures. Prior to serving as dean he was chair of the department of Latin American and Iberian Cultures from 2005-10, and was Director of Undergraduate Studies for the Institute for Comparative Literature and Society for four years. He arrived at Columbia in the fall of 2005 from the University of Pennsylvania, where he was the Edwin B. and Leonore R. Williams Professor of Romance Languages.
Dean Alonso received his B.A. from Cornell in Spanish and Latin American Literature and went on to Yale to complete his M.A. and Ph.D. in Latin American literature He is the author of Modernity and Autochthony: The Spanish American Regional Novel, and The Burden of Modernity: The Rhetoric of Cultural Discourse in Spanish America, and editor of Julio Cortázar: New Readings. He was also the editor of PMLA—arguably the premier journal of literary criticism and theory—during 2000-03, and edited the Hispanic Review in 2003-06, a period that ushered in changes that led to an award in 2005 for best journal design by the Council of Editors of Learned Journals. While at Penn, Dean Alonso was the recipient of a Lindback Award for Distinguished Teaching, the university's highest award for pedagogical excellence.
Dean Alonso specializes in 19th and 20th-century Latin American intellectual history and cultural production, and in contemporary literary and cultural theory. He has taught recently the required graduate seminar on Literary and Cultural Theory and the course Theories of Culture in Latin America. Under his editorship the department's Revista Hispánica Moderna received the 2009 Council of Editors of Learned Journals Phoenix Award for Significant Editorial Achievement.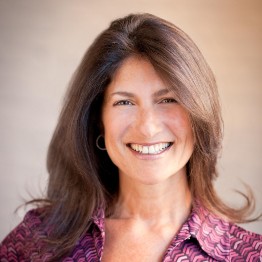 Sarah Cole
Interim Dean, School of the Arts
Sarah Cole specializes in British literature of the 19th and 20th centuries, with an emphasis on the modernist period. Areas of interest include war and violence, history and memory, sexuality and the body, and Irish literature of the modernist period. She is the author of three books, Inventing Tomorrow: H. G. Wells and the Twentieth Century (Columbia University Press, 2019), At the Violet Hour: Modernism and Violence in England and Ireland (Oxford University Press, 2012), and Modernism, Male Friendship, and the First World War (Cambridge University Press, 2003), and co-directs the NYNJ Modernism Seminar, a regional scholarly colloquium. She has published articles in journals such as ELH, Modern Fiction Studies, Modernism/Modernity, and PMLA, and has written essays for a variety of edited collections. Professor Cole received a B.A. in English from Williams College and a Ph.D. from the University of California, Berkeley.  She is the recipient of a 2014 Guggeinheim Fellowship.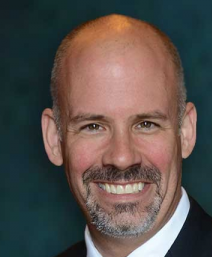 Troy J. Eggers
Dean, School of Professional Studies
Troy has served Columbia with great distinction for more than two decades. Since joining the University in 2000, Troy has excelled in a variety of senior positions within Columbia Business School, the School of International and Public Affairs, and the Office of the Provost. As Executive Vice Provost, his portfolio included critical areas of academic management—financial planning, faculty housing, human resources, travel, emergency protocols, and space planning—in addition to oversight of the International Students & Scholars Office, Columbia University Press, The University Seminars, and the Alliance joint-venture between Columbia, École Polytechnique, Sciences Po, and Paris 1 Panthéon-Sorbonne University. Troy has also served as a member of the University's Emergency Management Operations Team and on the President's Advisory Task Force on COVID-19.
Prior to his time in the Office of the Provost, Troy served as Senior Associate Dean of the School of International and Public Affairs, responsible for all student-related and administrative departments and functions. Before that he spent ten years at Columbia Business School, where he ran Executive Education, successfully seeing it through the challenges of the 2007-2008 financial crisis, and for a period also served as Assistant Dean of Executive MBA programs.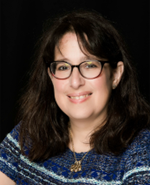 Lisa Rosen-Metsch
Dean, School of General Studies  
Lisa Rosen-Metsch '90GS is the 9th Dean of the Columbia School of General Studies. She is the first alumna to serve as Dean of GS. Previously, she was the Chair and Stephen Smith Professor, Sociomedical Sciences at the Mailman School of Public Health. Dean Lisa Rosen-Metsch is a medical sociologist and an internationally recognized scholar whose work has focused on the social determinants of health with special focus on access to care for persons living with HIV and substance use disorders. For the past two decades, her research has been continuously funded by the National Institutes of Health and the Centers for Disease Control and Prevention and has resulted in over 250 publications in high impact journals including the Journal of the American Medical Association (JAMA), Addiction, and the American Journal of Public Health. Mentoring and teaching has always been a high priority for Dean Rosen-Metsch and she has won numerous teaching awards and co-directs a NIH-funded training program with the Columbia School of Social Work. Dr. Rosen-Metsch taught this spring a new seminar course in the Department of Sociology for undergraduates entitled "AIDS and US Society" that explored how the HIV/AIDS epidemic transformed American society. In her time as Dean, Columbia GS has significantly increased fundraising for student financial aid scholarships, created and launched new international dual-degree programs, and created new initiatives focused on social justice and women student veterans.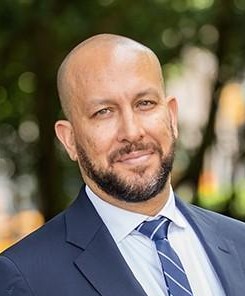 Josef Sorett, Dean of Columbia College, Henry L. and Lucy G. Moses Professor and Vice President for Undergraduate Education; and Professor of Religion and African American and African Diaspora Studies at Columbia University
Josef Sorett serves as dean of Columbia College, the Henry L. and Lucy G. Moses Professor and Vice President for Undergraduate Education at Columbia University. As the College's chief academic and executive officer, Dean Sorett's central focus is to ensure that students have the best possible experience inside and outside the classroom. The dean oversees the College curriculum, as well as the other academic, co-curricular and programmatic services that form the foundation of the undergraduate experience at the College.
Prior to his current roles, Dean Sorett chaired the Department of Religion; directed the Center on African-American Religion, Sexual Politics & Social Justice; and was director of undergraduate studies in the Departments of Religion and African American and African Diaspora Studies. A recipient of Columbia's Lenfest Distinguished Faculty Award (2018) and Presidential Award for Teaching Excellence (2022), he has also sat on numerous departmental and University-wide committees, councils and boards, including the Joint Committee on Instruction, which oversees the College and General Studies, the Faculty of Arts and Sciences Policy Planning Committee, and the Inclusive Public Safety Advisory Committee.
As an interdisciplinary scholar of religion and race in the Americas, Dean Sorett employs primarily historical and literary approaches to the study of religion in Black communities and cultures in the United States, straddling the disciplines of history, literature, religion, art and music. His first book, Spirit in the Dark: A Religious History of Racial Aesthetics, illuminates how religion has figured in debates about Black art and culture across the 20th century. In addition to editing the recently released volume The Sexual Politics of Black Churches, Dean Sorett's second book, Black is a Church: Christianity and the Contours of (African) American Life, was published in 2023. He is working on a third, There's a God on the Mic: Hip Hop's (Surprising) Religious History.
Dean Sorett's courses, including those in the Core Curriculum, African-American Studies, and gospel music, are immensely popular. In his classrooms, students grapple with profound questions about culture, identity, and race. They are challenged to think freely and critically about the people and ideas that have shaped our world.
Prior to joining Columbia's faculty in 2009, Dean Sorett was a fellow at Harvard's W.E.B. Du Bois Research Institute. He earned a B.S. from Oral Roberts University, an M.Div. in religion and literature from Boston University and a Ph.D. in African American studies from Harvard.