The Executive Committee of the Faculty of Arts and Sciences is the trinity of senior leadership that holds a major decision-making authority for the Arts and Sciences and its constituent schools. It is composed of the Executive Vice President for Arts and Sciences, the Dean of Columbia College and the Dean of the Graduate School for Arts and Sciences.  
Maya Tolstoy, Interim Executive Vice President and Dean of Faculty of Arts and Sciences.
Maya Tolstoy is a Professor in the Department of Earth and Environmental Sciences at Lamont-Doherty Earth Observatory of Columbia University in New York. She is a marine geophysicist specializing in seafloor earthquakes and volcanoes. Dr. Tolstoy has led 18 research expeditions at sea as Chief or co-Chief Scientist, and has 62 peer-reviewed scientific publications, including 6 in Science and 4 in Nature. She has led or co-led over $22 million worth of federally funded research, including co-PI for an Ocean Bottom Seismology National Facility for more than a decade, and was part of the leadership team that implemented the largest community marine seismology experiment to date – The Cascadia Initiative. Professor Tolstoy has been teaching in her area of expertise for more than 20 years, including courses at the graduate and undergraduate level in geophysics.
In addition to her research and teaching, Professor Tolstoy has led a number of key faculty governance groups. She co-chaired the Columbia Senate's Commission on the Status of Women for 5 years, and led its 2014 Pipeline report. In 2016 she was elected to the Policy and Planning Committee (PPC), the faculty governance committee of Arts and Sciences at Columbia. In 2017/18 she chaired PPC leading a number of important initiatives, including developing a faculty voting process, leading a major equity study of faculty, and initiating studies on lecturers in discipline, best practices for by-laws, and childcare and schooling.
She is the recipient of the Wings Worldquest Sea Award honoring women in exploration and was a finalist for NASA's Astronaut selection. She serves on the National Academy standing Committee on Seismology and Geodynamics and was honored by the American Geophysical Union as the Birch Lecturer in 2016.
Dr. Tolstoy has also done extensive outreach work to communicate the excitement and importance of earth science to non-science audiences and worked with film-maker James Cameron on the IMAX documentary Aliens of the Deep. Her research has been covered by the New York Times, The Washington Post, NPR, and numerous other media outlets. She holds a BSc Honors in Geophysics from the University of Edinburgh and a Ph.D. in Earth Science from the Scripps Institution of Oceanography, at the University of California San Diego. She lives in New York City with her 15 year old son.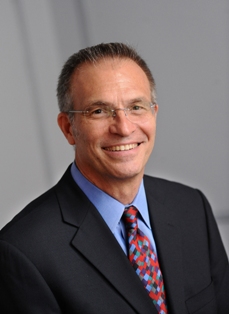 James J. Valentini was appointed Dean of Columbia College and Vice President for Undergraduate Education in September 2011. Dean Valentini has been a member of Columbia's faculty since 1990 and previously served as chair of the Chemistry Department and director of the Chemistry Department's Undergraduate Studies Program. He was also instrumental in creating the Science Research Fellows program. Before becoming Dean, Professor Valentini served on numerous College and University committees focused on curriculum matters, undergraduate affairs, alumni relations, and faculty governance, diversity and tenure.
Dean Valentini earned his B.S. in Chemistry from the University of Pittsburgh, his M.S. in Chemistry from the University of Chicago, and his Ph.D. in chemistry from the University of California, Berkeley, and completed postdoctoral work at Harvard University. He was a member of the research staff at Los Alamos National Laboratory and a professor of chemistry at the University of California, Irvine, before coming to Columbia.
As the chief academic and executive officer of Columbia College, Dean Valentini's central focus is to support and develop the College so that students and faculty have the best possible experience. The Dean overseas the College curriculum, which includes the Core Curriculum, as well as the academic and administrative services and policies that contribute to the undergraduate experience inside and outside of the classroom.
Carlos J. Alonso is the Dean of the Graduate School of Arts and Sciences and Morris A. and Alma Schapiro Professor in the Humanities in the Department of Latin American and Iberian Cultures. Prior to serving as dean he was chair of the department of Latin American and Iberian Cultures from 2005-10, and was Director of Undergraduate Studies for the Institute for Comparative Literature and Society for four years. He arrived at Columbia in the fall of 2005 from the University of Pennsylvania, where he was the Edwin B. and Leonore R. Williams Professor of Romance Languages.
Dean Alonso received his B.A. from Cornell in Spanish and Latin American Literature and went on to Yale to complete his M.A. and Ph.D. in Latin American literature He is the author of Modernity and Autochthony: The Spanish American Regional Novel, and The Burden of Modernity: The Rhetoric of Cultural Discourse in Spanish America, and editor of Julio Cortázar: New Readings. He was also the editor of PMLA—arguably the premier journal of literary criticism and theory—during 2000-03, and edited the Hispanic Review in 2003-06, a period that ushered in changes that led to an award in 2005 for best journal design by the Council of Editors of Learned Journals. While at Penn, Dean Alonso was the recipient of a Lindback Award for Distinguished Teaching, the university's highest award for pedagogical excellence.
Dean Alonso specializes in 19th and 20th-century Latin American intellectual history and cultural production, and in contemporary literary and cultural theory. He has taught recently the required graduate seminar on Literary and Cultural Theory and the course Theories of Culture in Latin America. Under his editorship the department's Revista Hispánica Moderna received the 2009 Council of Editors of Learned Journals Phoenix Award for Significant Editorial Achievement.